Hailey Maxwell's Reading List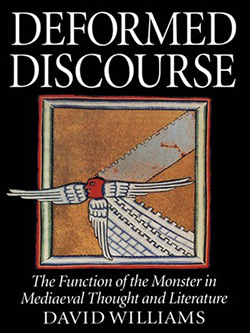 ♦  'Contradiction and Overdetermination', For Marx, Louis Althusser, Allen Lane, 1969.
♦  Ecce Monstrum: Georges Bataille and the Sacrafice of Form, Jeremy Biles, Fordham University Press, 2007.
♦  The Surrealist Look: An Erotics of Encounter, MaryAnn Caws, MIT Press, 1997.
♦  The Interpretation of Dreams, Sigmund Freud, Wordsworth Editions Ltd, 1997.
♦  Deformed Discourse: The Function of the Monster in Medieval Art and Literature, David Williams, University of Exeter Press, 1996.
Biography
Hailey Maxwell is a postgraduate student at the University of Glasgow studying MLitt; Art Politics Transgression. She is interested in the politics of artistic production in 1930s Parisian avant-garde circles and the philosophy of Georges Bataille.