Ed Humphrey's Reading List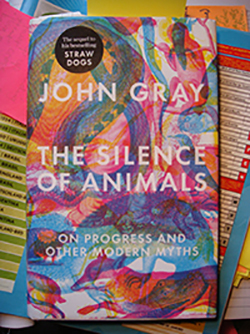 ♦  The Silence of Animals: On Progress and Other Modern Myths, John Gray, Allen Lane, 2013.
♦  News Chronicle Song Book: Community Songs, Negro Spirituals, Plantation Songs, Children's Songs, Sea Shanties, Hymns & Carols, T.P. Ratcliff, 1931.
♦  Four Quartets, T.S Eliot, Faber & Faber (2001), 1945.
♦  Thinking, Fast and Slow, Daniel Kahneman, Farrar, Straus and Giroux, 2011.
♦  Human Chain, Seamus Heaney, Faber & Faber, 2013.
Biography
Ed Humphrey is a recent graduate from DJCAD. His practice explores the necessity of myth, the imaginative potential of frameworks of understanding, and the space between abstraction and reality.